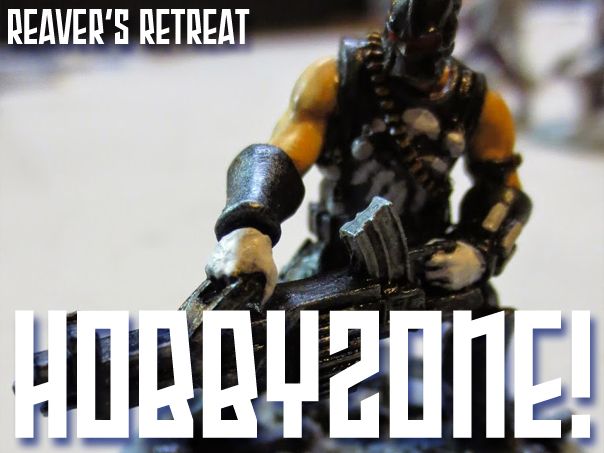 ...That's not the one I use here. Anyway, I am resurfacing as of now and, with this tiding comes a slew of my latest work that also happens to be my largely finally finished wave 1 Kickstarter Pledge Bauhaus force. I don't just say "Bauhaus" on purpose because half these models can't be bought anymore, and with good reason as you'll see given the posing disaster some of them were. Fortunately this isn't my first rodeo so I coped pretty well in my opinion, but Ill let you judge both that and my abysmal painting.
These are airbrushed, the armor and most of the base sand anyway, as I was adhering to a loose winter theme. Again, not displeased. You'll see a few of these were where I really started getting radical in terms of pose amendment, many of which I quite like.
Note to self: No more Krylon Primer.
I'll catch you guys next I do, swing on over to the youtube for some more videos about warzone and
wargaming in general, incoming.
Reaver Out.